Workshops/Events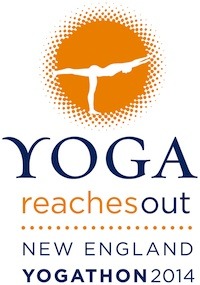 Sunday, April 27, 2014
Gillette Stadium's Field House
Foxborough, MA
Join our Wayland Square Fly Crew!
Or make a donation to benefit
Boston's Children's Hospital
Essential Oils Workshop
with Todd Hart
Date : : Saturday, May 10th
Time : : 2 - 3 pm
Admission FREE

Yoga for Athletes
with Sandie Gauthier
Date : : Sunday, May 25th
Time : : 1 - 3 pm
Price : : $20
Back Bending Clinic
with Sharon Marie
Date : : Sunday, June 8th
Time : : 1 - 3 pm
Price : : $20
PRICING
New Student 1 Week Unlimited $30

Drop In $15 | 10 Pack $130
Month to Month Unlimited $99 per month

Student / Military / Seniors 62+
Drop In $10 | 10 Pack $90
Month to Month Unlimited $79 per month


Mat Rental $1. Towel Rental $1. Water $1.
Eligibility for Month to Month Program Requires verbal/written agreement and 2 month commitment by student. Credit card info is stored for monthly automatic payments. Written notice must be received by studio THIRTY DAYS prior to cancelation of program. For example, if student agrees to purchase Month to Month July 1, card will be charged day of purchase for July, automatically charged for August 1 on August 1, cancelation will take effect as of September 1.
Karma Comm is a separate program and not included in any of the above pricing.
ALL SALES ARE FINAL. No refunds.
Happy to apply your purchases to future
class(s), workshops, trainings. Thank You!
Karma Comm Class $8
Fridays with Kathleen Medeiros
7:30p - 8:30p

Ashtanga Fusion
with Sharon Marie
Tuesdays 9:30 - 10:45a
POWER
Strength & Flexibility
VINYASA
Breath to Movement
Yoga is a 5000+ year old practice to be experienced. It calms your mind while your body gets an amazingly powerful, yet nourishing and healing workout. By its very nature, Yoga has a multitude of "side effects" including lowering blood pressure, relieving stress, aches, pains and natural weight loss, while cultivating happiness and occasional outbursts of joy! Flexible mind, strong, toned body, nourished soul. Come to Wayland Square Power Yoga and experience this ancient practice for yourself.